SAVING YOU TIME AND MONEY

Do you want to reduce your mailing expenses such as Federal Express, UPS and USPS?
Do you want quicker responses from your clients?
Do you want to save your client's money?
Do you want the flexibility of your client's having access to your documents 24/7?
Saving you time and money are two benefits this product has to offer.

Collaborate with your clients, co-workers, employers, employees any time... any day
IF YOU ARE AN: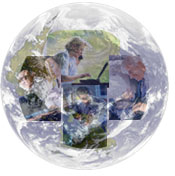 Attorney
Accountant
Printer
Engineer
Contract Administrator
Telecommuters
Person that collaborates on documents with others
OR A COMPANY THAT HAS ONE OF THE FOLLOWING DEPARTMENTS:
Legal
Purchasing
Human Resources
Auditing
Marketing

you don't want to miss this opportunity. Whether your employees, coworkers or clients are in the next room or across the globe, you can benefit from the Document X-Change Management System aka docXms. The money you will save by utilizing this product will far outweigh its' cost.

Saving you money is ONLY one benefit this product has to offer.

OTHER BENEFITS:
Optimum Customer Service for you and your clients.
Saving time transporting documents back and forth between you and the recipient.
Collaborating when you want, whether it be at midnight, early morning hours, weekends or during a work day.
Increase security by not faxing documents to unsecure areas.
Eliminate the loss of time due to time zone differences
Want to learn more? Click here to contact us

Still not convinced? Click here to see how docXms has helped some of our clients and how it can help you.

Cost Comparisons

Examples

Saving You Money



Copyright © 1995 - 2023 by MBSII.net, LLC