Enterprises around the world are recognizing that information is the currency of their business. There is tremendous value in ensuring that all corporate information is captured, managed, and put to work in a meaningful and efficient way. The docXms solution, a Cloud based application, ensures organizations get the most out of their data information sharing, online, over the web from anywhere, in a timeless environment.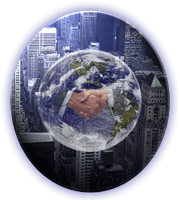 Control, organize, store, access and share vital corporate information quickly, easily, and accurately in the docXms workspace. Allows collaboration by upload and download of files with conversion to PDF; customizable limitless folders and nested subfolders for projects, client, workgroups or public viewing, document version control, user access level privileges, lock and unlock files, multi-level admin and login tracking all within a low cost application service model.
With docXms, any industry can work smarter, work together securely sharing files, contribute, connect with from afar, co-edit and co-distribute over the web. As a safe backup use the docXms cloud storage space to keep a copy of important files safe from hazards. No need for additional hardware overhead or investment. No need for clients to come in through company firewall. docXms can play a role in your software portfolio whether coordinating tasks for team members, clients, employees, hobbyists, memberships or as a telecommuting tool. And, we can customize the docXms workspace to meet your business model.
Click here to see how docXms has helped some of our clients and how it can help you.
For a small monthly host fee use docXms to get the most out of your data information sharing to communicate among those who need to know in today's changing workplace. Ready to learn more? Call us! 203.262.1306. Our sales staff would be happy to share with you ways YOUR COMPANY can benefit from the Document X-Change Management System.